Tissue engineering and regenerative medicine
Group leader
María Julia Buján Varela
Tlf.: +34 91 885 45 40
Principal Investigator
Natalio García Honduvilla
Collaborators
Pedro López Hervas
Ángel Asunsolo del Barco
Miguel Ángel Ortega Nuñez
Basilio de la Torre Escuredo
Julio Jesus Acero Sanz
Eduardo Sánchez-Jáuregui Alpañes
Alberto Haddad Riesgo
Bianca Lago Beack
Fernando Almeida Parra
Santiago Coca Menchero
Luis Alberto Gonzalez Guijarro
Patricia de Leyva Moreno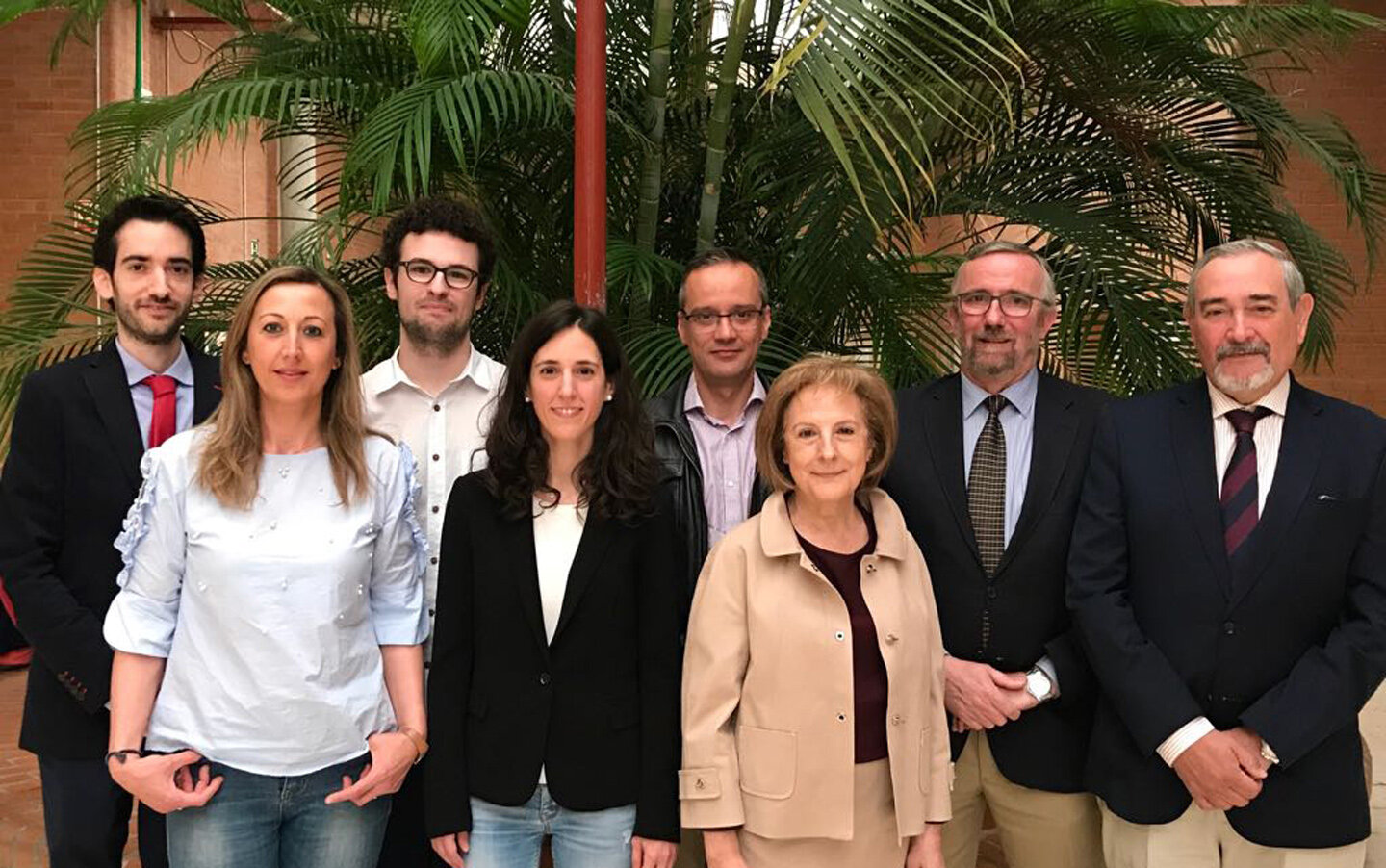 Group leader
María Julia Buján Varela
Tlf.: +34 91 885 45 40
Principal Investigator
Natalio García Honduvilla
Collaborators
Pedro López Hervas
Ángel Asunsolo del Barco
Miguel Ángel Ortega Nuñez
Basilio de la Torre Escuredo
Julio Jesus Acero Sanz
Eduardo Sánchez-Jáuregui Alpañes
Alberto Haddad Riesgo
Bianca Lago Beack
Fernando Almeida Parra
Santiago Coca Menchero
Luis Alberto Gonzalez Guijarro
Patricia de Leyva Moreno
Strategic objectives
Generate and disseminate knowledge in the research areas via the development of public and private projects and contracts.
Foster interest and critical mass in these fields through the training of research and technical personnel.
Increase the research presence in international networks and European projects via the collaboration with national and international groups.
Research lines
Development and study of experimental tissue repair and regeneration models.
Study of the tissue ageing and degeneration process and its clinical implications.
Development, study and use of biomaterials as tissue substitutes.
Location
Department of Medicine and Medical Specialities

Medicine Bldg. and Health CC
Alcalá University
A-2 Km 33,600. 28805 Alcalá de Henares (Madrid)
+34 91 885 45 40
Keywords
tissue engineering, regenerative medicine, lesion repair, ageing, biomaterials