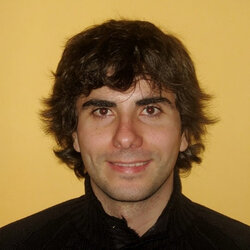 Leader
Ángel Luis del Rey Mejías
Unit created in January 2021, as a unit supervised by the R+D+i Office of the Fundación para la Investigación Biomédica del Hospital Universitario Ramón y Cajal, the management body of the IRYCIS, with the main mission of extracting knowledge from both structured and unstructured information, by establishing homogeneous criteria for registration, digitization and protection of clinical data for research at the IRYCIS, as well as the management and exploitation of this information to establish and consolidate a transversal line of research related to data mining, artificial intelligence and process mining in the big data environment. It is also the mission of its coordinator to supervise and coordinate actions in the field of data protection, exercising the role of Data Protection Officer of the FIBioHRC.
Software equipment

Microsoft Power BI
Tableau
Qlik
SAS v9.4
IBM SPSS v27.0
RStudio v1.4
Python 3.8
Rapidminer v9.9
ProM v6.9
Disco v2.12.2

Noteworthy

Research experience (04/26/2021): 404 citations; H-index =11; i-index i10=12.
Scopus: 55948269300. Orcid:0000-0003-1690-3215.
Accredited teaching experience of 6 years in Research Methodology and 9 years in Data Science applied to the health field, having worked with a multitude of services and scientific associations.
Professional experience in three large public hospitals in the Community of Madrid (Hospital Gregorio Marañón, Hospital Clínico San Carlos and Hospital Universitario Ramón y Cajal).
Unique experience in the integration of Public Health information from the whole Community of Madrid during the COVID-19 pandemic, as data manager of the Covid19 Control Center of the Community of Madrid.

Service portfolio

SERVICE

Data Science

Design and creation of ad hoc standardized clinical data collection applications (REDCap).
Creation of ad hoc standardized mobile PREMs (Patient Reported Experience Measures) and PROMs (Patient Reported Outcome Measures) collection tools (MyCap).
Standardization, harmonization and uploading of existing databases to the REDCap environment.
Database preprocessing (cleaning, integration, transformation and reduction).
Exploitation of the usefulness of medical data through visualization and Business Intelligence techniques: creation of interactive dashboards.

Scheduling of updates and communication between standardized data collection tools and interactive dashboards.

Data mining in healthcare repositories aimed at the creation of predictive systems.

Process mining: discovering, monitoring and improving real processes by extracting knowledge from available event logs.
Development of Decision Support Systems based on clinical practice guidelines.
Data Protection Delegate
Drafting, consulting and review of legal compliance according to RGPD (competitive project applications, active inter- and intra-hospital projects, scientific publications, etc.).
Analysis and reporting of security and GDPR compliance of databases after anonymization.
Teaching capacity
Ad-hoc training for different levels:
o Research Methodology.
o Statistics applied to the health field.
o Data Mining (RapidMiner).
o Interactive dashboards (Power BI, Tableau or Qlik).
o Process Mining (ProM or Disco).
o Data analytics (R, PSPP, SPSS, Stata).
o Standardized data collection (REDCap).