Precision immunological markers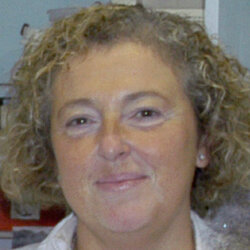 Leader
Luisa Mª Villar Guimerans
Personnel
Dra. Mercedes Espiño. F.E.A. Inmunología
Dra. Noelia Villarrubia. Especialista en Inmunología
Equipment

One Quanterix SR-X model SIMOA equipment.
Three GE-Healthcare Multiphor II model isoelectrofocusing equipment.

Highlights

They are a consolidated group of the Instituto de Investigación Sanitaria Ramón y Cajal (IRYCIS), with experience in the coordination of multicenter studies with biomarkers in multiple sclerosis (MS). As a result of these collaborative studies, they are lead authors and co-authors of numerous relevant international papers.
Since 2014 they have developed several biomarkers to predict response to various MS treatments. These biomarkers have been protected by four patent applications: EP 17 382 331.1 with PCT/EP2018/064645 and EP18730687.3 (prediction of response to dimethyl fumarate), EP20382988.2 and PCT/EP2021/076872 (prediction of adverse effects to Alemtuzumab) and EP21383073.0 (prediction of response to Ocrelizumab).
They are currently participating in a European project (3TR, Horizon 2020), in an ISCIII Research Network (RD21/0002) and in a Ministry of Science and Innovation Network (REEM) for the identification of biomarkers associated with prognosis and response to treatment in MS. In addition, they have agreements with several pharmaceutical companies (Roche Farma, Novartis, Merck...) to develop different research projects in MS. Among the research projects, the Neuromarker 2.0 Project stands out, a multicenter study in which they are a Reference Center for the quantification of Neurofilament Light Chain (NfL) and GFAP levels in serum/plasma of MS patients treated with Ocrelizumab.

Service portfolio and prices

**Consult prices with the unit

Determination of oligoclonal bands (OCB)

Quantification of immunoglobulins and serum albumin and CSF
Determination of IgG OCB
Determination of total IgM OCB
Determination of lipid-specific IgM OCB **

* For the provision of these services, the Unit will provide the petitioner with an application form that must be completed.

** If only the latter service is required, the petitioner must provide the results of the previous tests.