Biology and Evolution of Microorganisms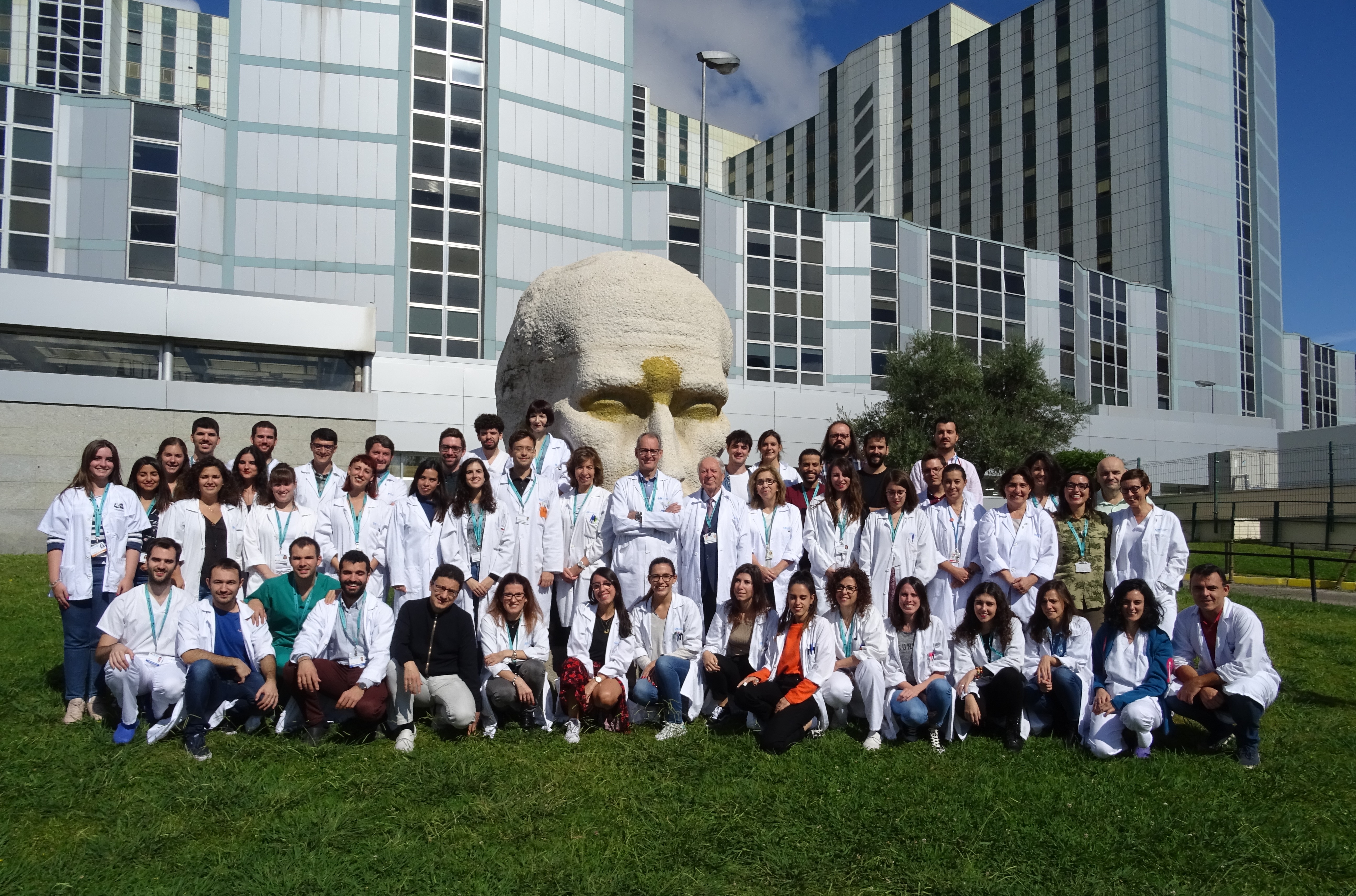 Group leader
Fernando Baquero Mochales
baquero(ELIMINAR)@bitmailer.net
Tlf.: +34 91 3368832
Principal Investigators
Rosa María del Campo Moreno
Rafael Cantón Moreno
María Teresa Coque González
Juan Carlos Galán Montemayor
África Holguín Fernández
Adelaida Lamas Ferreiro
Patricia Ruiz Garbajosa
Mª Asunción Garriga García
Álvaro San Millán Cruz
Collaborators
Juan de Dios Caballero Pérez
María Díez Aguilar
Val Fernández Lanza
María Elia Gómez García de la Pedrosa
José María González Alba
Marta Hernández García
Ricardo León Sampedro
María Isabel Morosini Reilly
Mario José Rodríguez Domínguez
Ana María Sánchez Díaz
Marta Tato Díez
Esther Torrecilla García
Carmen Turrientes López
María del Carmen García Castillo
Oihane Martín Sainz de la Maza
Laura Martínez García
Blanca Pérez Viso
Jerónimo Rodríguez Beltrán
María Elena Martínez Rodríguez
Sergio García Fernández
Marina Rubio Garrido
Javier de la Fuente Hidalgo
Carmen de la Vega Losada
Concepción Rodríguez Jiménez
Ana Verónica Halperín
Desirée Gijón Cordero
Claudia Saralegui Díez
Miriam Mateos Haro
Aida Alonso del Valle
Saioa Vicente Santamaría
Alejandro López Neyra
Ana Rodríguez Galet
Sonia Aracil Gisbert
Miguel Díez Fernández de Bobadilla
Cristina Herencias Rodríguez
Ainhize Maruri Aransolo
Sergio Talens Pacheco
Beatriz Romero Hernández
Pedro Manuel Ponce Alonso
Paloma Troyano Hernáez
Elena Gómez Rosas
Ana Fernández Olmos
Ana Moreno Blanco
Natalia Huertas del Prado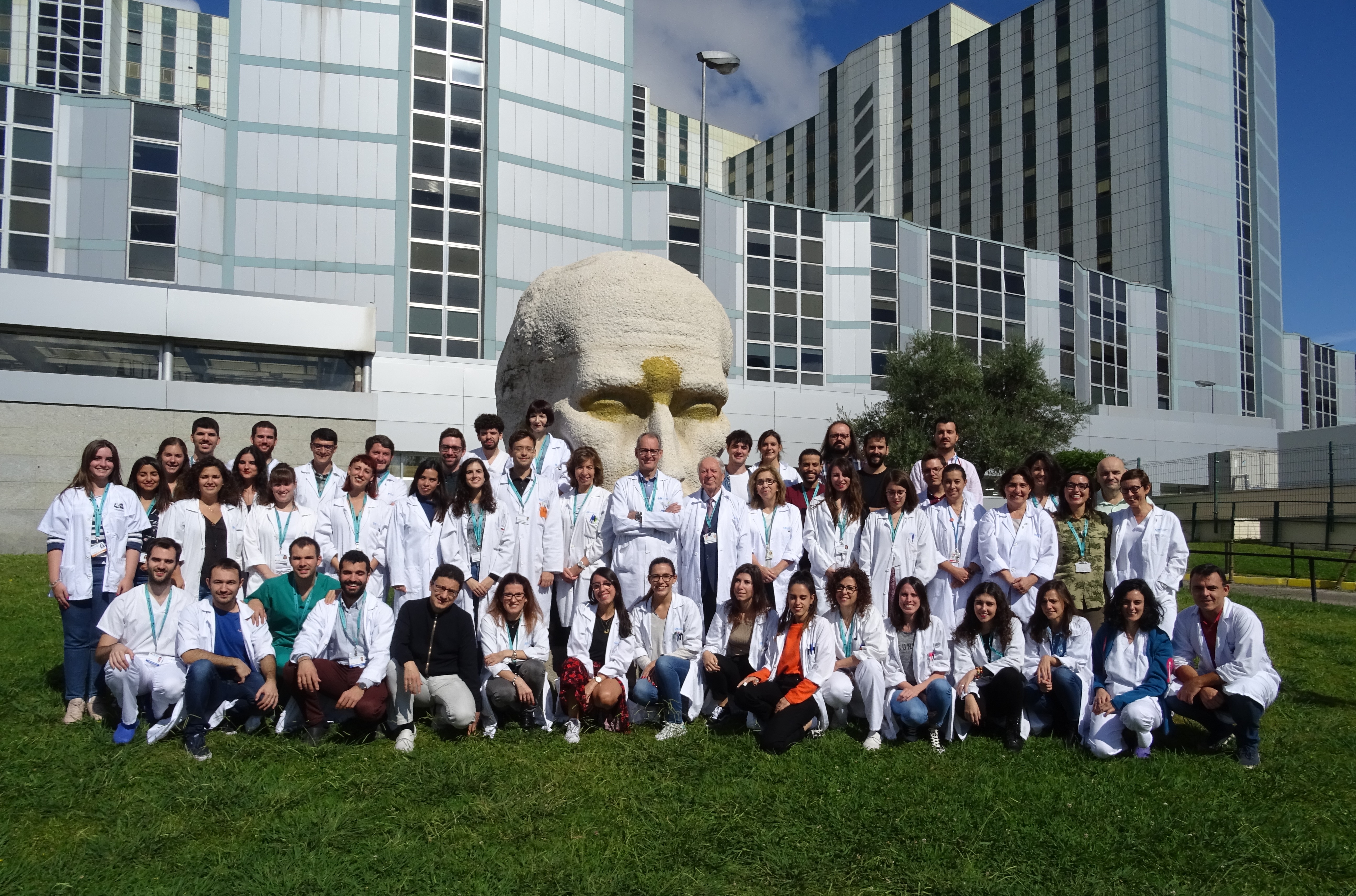 Principal Investigators
Rosa María del Campo Moreno
Rafael Cantón Moreno
María Teresa Coque González
Juan Carlos Galán Montemayor
África Holguín Fernández
Adelaida Lamas Ferreiro
Patricia Ruiz Garbajosa
Mª Asunción Garriga García
Álvaro San Millán Cruz
Collaborators
Juan de Dios Caballero Pérez
María Díez Aguilar
Val Fernández Lanza
María Elia Gómez García de la Pedrosa
José María González Alba
Marta Hernández García
Ricardo León Sampedro
María Isabel Morosini Reilly
Mario José Rodríguez Domínguez
Ana María Sánchez Díaz
Marta Tato Díez
Esther Torrecilla García
Carmen Turrientes López
María del Carmen García Castillo
Oihane Martín Sainz de la Maza
Laura Martínez García
Blanca Pérez Viso
Jerónimo Rodríguez Beltrán
María Elena Martínez Rodríguez
Sergio García Fernández
Marina Rubio Garrido
Javier de la Fuente Hidalgo
Carmen de la Vega Losada
Concepción Rodríguez Jiménez
Ana Verónica Halperín
Desirée Gijón Cordero
Claudia Saralegui Díez
Miriam Mateos Haro
Aida Alonso del Valle
Saioa Vicente Santamaría
Alejandro López Neyra
Ana Rodríguez Galet
Sonia Aracil Gisbert
Miguel Díez Fernández de Bobadilla
Cristina Herencias Rodríguez
Ainhize Maruri Aransolo
Sergio Talens Pacheco
Beatriz Romero Hernández
Pedro Manuel Ponce Alonso
Paloma Troyano Hernáez
Elena Gómez Rosas
Ana Fernández Olmos
Ana Moreno Blanco
Natalia Huertas del Prado
STRATEGIC OBJECTIVES
Innovation and development of translational research in microbiology with an emphasis on the anthropogenic influences on emergencies and the dissemination of pathogen and/or antimicrobial resistance microorganisms, and the potential strategies for its control.
Consolidation of molecular microbiology techniques, bioinformatics platforms, and mathematical and computational modelization for the study of changes in microbial biology with an impact on human health considered in multiple hierarchical levels (from genes to clones and to patients)
Consolidate an innovative and useful microbiology for hospital-based public health, with applications in hospital infection, but also in community infections and in environmental microbial ecosystems.
Training for Molecular Microbiology and Public Health Microbiology researchers
RESEARCH LINES
Evolutionary microbiology, eco-microbiology and modelization of microbial processes with significance in global health (PI: Dr. F. Baquero)
Epidemiology of antibiotic resistance and clinical trials of diagnostic tests (PI: Dr. R. Cantón, Co-PI: Dr. P. Ruiz)
Biology of bacterial populations, mobile genetic elements and resistome (PI: Dr. M.T. Coque)
Metagenomics and disease; host-parasite interaction (PI: Dr. R. Del Campo)
HIV variants, resistances and diagnostic and clinical implications of the viral genetic variability in national and international cohorts (PI: Dr. A. Holguín)
Phylogenetics and evolutional reconstructions of ITS associated pathogens (PI: Dr. J.C. Galán).
Chronic respiratory disease: infection and inflammation (Dr. A. Lamas)
Study of the evolution of plasmid-mediated antibiotic resistance in bacteria (PI: Dr. Á. San Millán)
Cystic fibrosis: self-management for the nutritional approach in the search for patient wellbeing (PI: Dr. M.A. Garriga)
Location
Ramón y Cajal University Hospital
Molecular Microbiology Lab. 1st Floor left.
(PI: Cantón; Coque; Baquero; Galán; Ruiz, San Millán).
Molecular Epidemiology of HIV-1 Lab. 2nd Floor right.
(PI: A. Holguín).
Microbiology Lab. Lab. 1 - Teaching Building
(PI: R. del Campo).
Cystic Fibrosis Unit. 2nd Floor left
(PI: A. Lamas and M.A. Garriga)
Keywords
population biology, antimicrobial resistance, respiratory infection, microbiota, metagenomics, HIV.