Collaborators
Rosa Nieto Royo
Agustina Vicente Bártulos
Luis Maria Maiz Carro
Jesús Corrés González
Raquel Morillo Guerrero
Javier Gaudo Navarro
Eva Mañás Baena
Aurora Solier López
Irene Micaela Cano Pumarega
Juan Abelardo Rigual Bobillo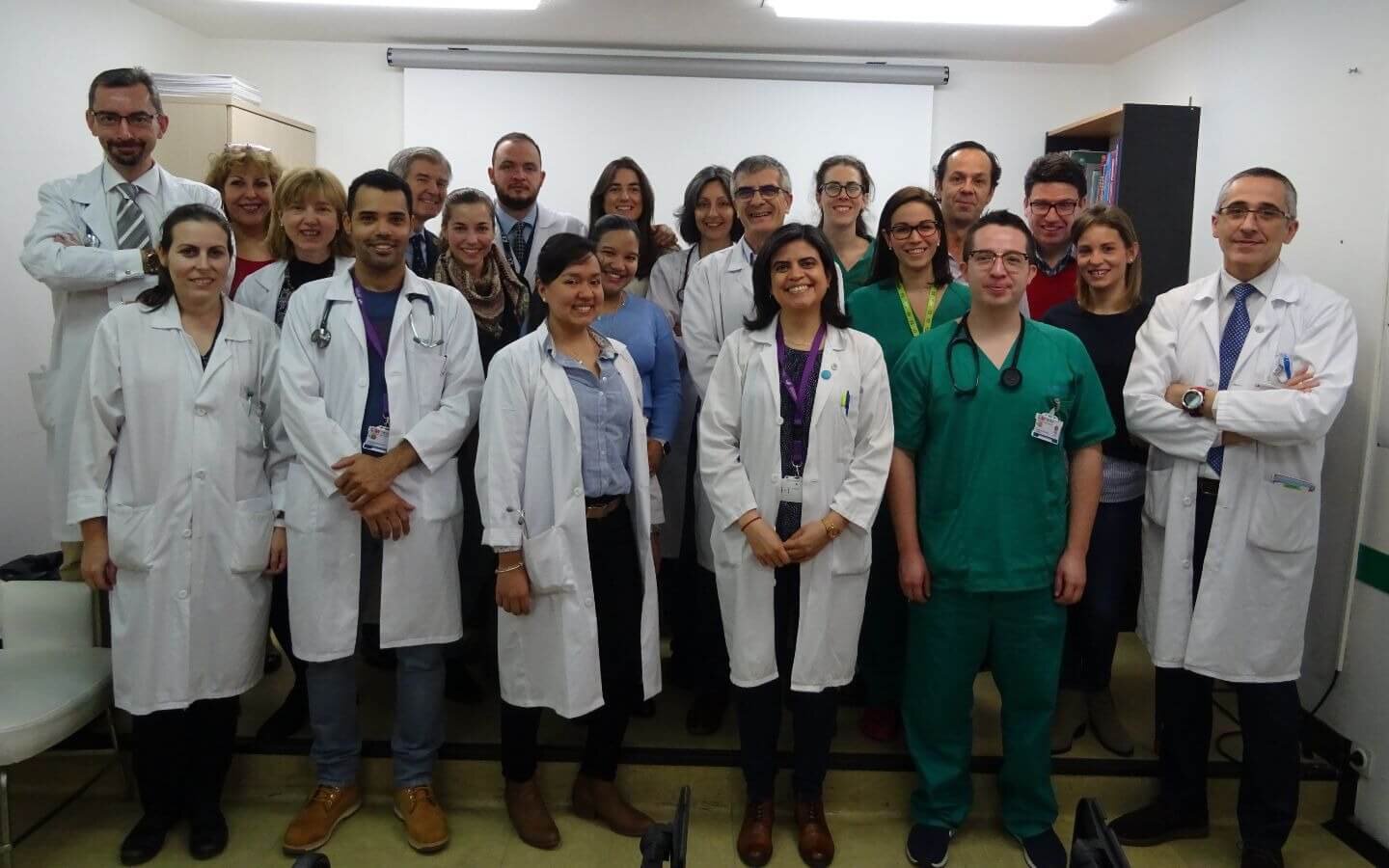 Principal Investigator
Deisy Diana Barrios Barreto
Collaborators
Rosa Nieto Royo
Agustina Vicente Bártulos
Luis Maria Maiz Carro
Jesús Corrés González
Raquel Morillo Guerrero
Javier Gaudo Navarro
Eva Mañás Baena
Aurora Solier López
Irene Micaela Cano Pumarega
Juan Abelardo Rigual Bobillo
Strategic objectives
The objective is to design and lead scientific projects that advance the pneumology field and that have a positive influence on the health of patients with respiratory diseases.
Research lines
Venous thromboembolic disease.
Bronchiectasis, cystic fibrosis and chronic bronchial infection. Bronchial infection through Pseudomonas aeruginosa and respiratory fungal colonisation.
Acute and chronic respiratory failure. Non-invasive mechanical ventilation. High flow and deambulation oxygen therapy.
Bronchial asthma. Chronic cough.
COPD. Self-care in COPD. Respiratory rehabilitation.
Location
Pneumology Department
5th Floor left
Ramón y Cajal University Hospital
Keywords
respiratory diseases, bronchial asthma, bronchiectasis, chronic obstructive pulmonary disease, cystic fibrosis, pulmonary embolism, non-invasive mechanical ventilation