Molecular Pathology of Cancer Group
Group leader
José Palacios Calvo
Collaborators
Eva Maria Cristobal Lana
Mónica García-Cosío Piqueras
Marja Susanna Leskelä
Almudena Santón Roldán
María Eugenia Reguero Callejas
Tamara Caniego Casas
Belén Pérez Mies
Luis Cristian Perna Monroy
Henar Tomero Sanz
Marta Gabriela Rosas Hernández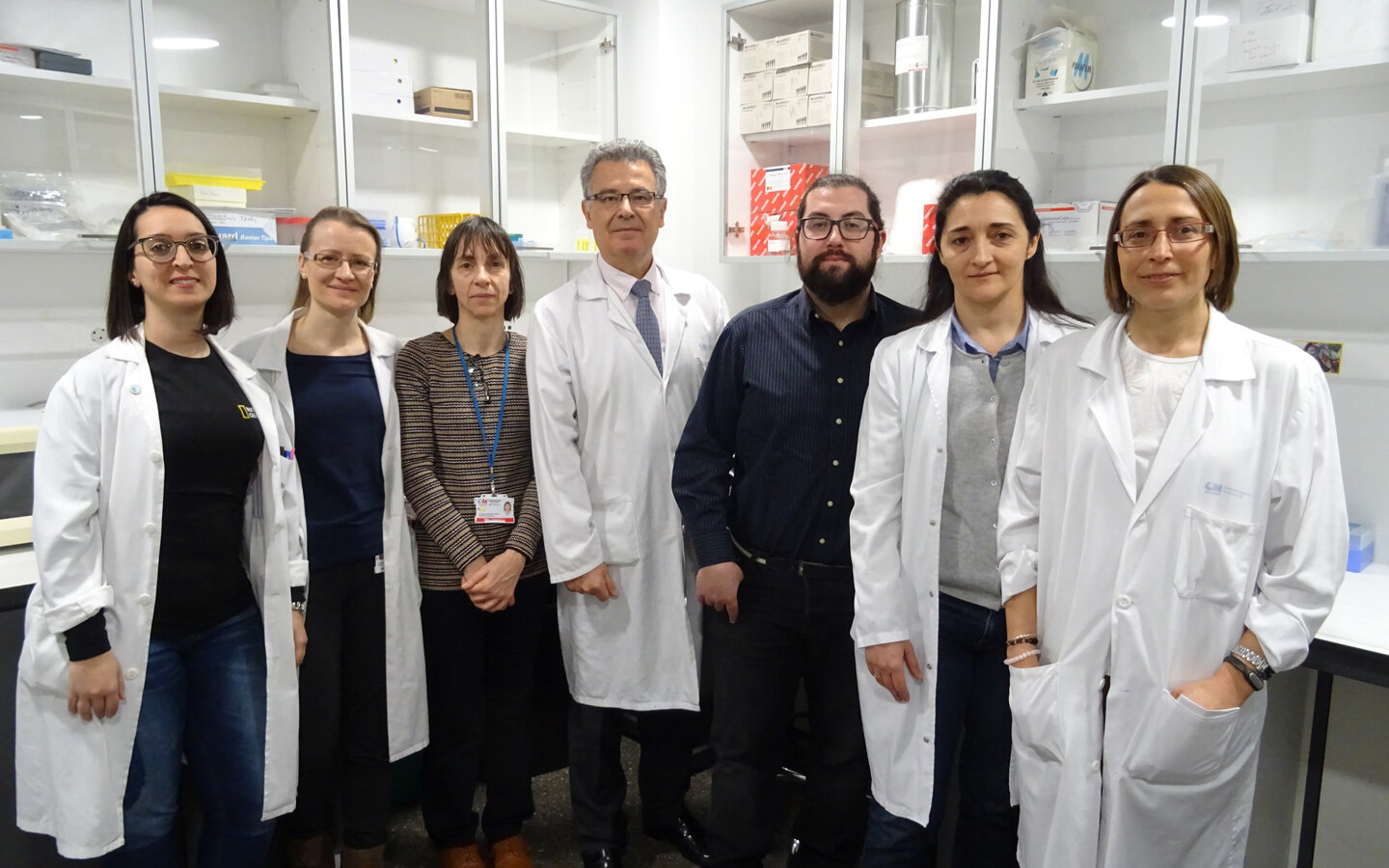 Group leader
José Palacios Calvo
Collaborators
Eva Maria Cristobal Lana
Mónica García-Cosío Piqueras
Marja Susanna Leskelä
Almudena Santón Roldán
María Eugenia Reguero Callejas
Tamara Caniego Casas
Belén Pérez Mies
Luis Cristian Perna Monroy
Henar Tomero Sanz
Marta Gabriela Rosas Hernández
Strategic objectives
Research the molecular alterations related with the most aggressive histological types of breast, endometrial and ovarian cancer and determine their potential role as prognostic and predictive factors. Determine the participation of the epithelial-mesenchymal transition process in these types of cancer.
Research lines
Molecular characterization of breast, ovarian and endometrial cancer for diagnostic, prognostic and predictive implications
Location
Pathological Anatomy Department

Ramón y Cajal University Hospital
3rd floor left
Keywords
breast cancer, endometrial cancer, ovarian cancer, molecular pathology, epithelial-mesenchymal transition, prognostic and predictive factors in cancer.