Collaborators
Alicia de Felipe Mimbrera
Mercedes Gómez-Calcerrada Iniesta
Emma Martínez Alonso
Ignacio Regidor Bailly-Bailliere
María Consuelo Matute Lozano
Rocío Vera Lechuga
Antonio Cruz Culebras
José María Solís Torralba
Jesús Miguel Hernández Guijo
José Victoriano Barbado Fernández
Alejandro Escobar Peso
Iris Álvarez Merz
Lorena Peracho Benito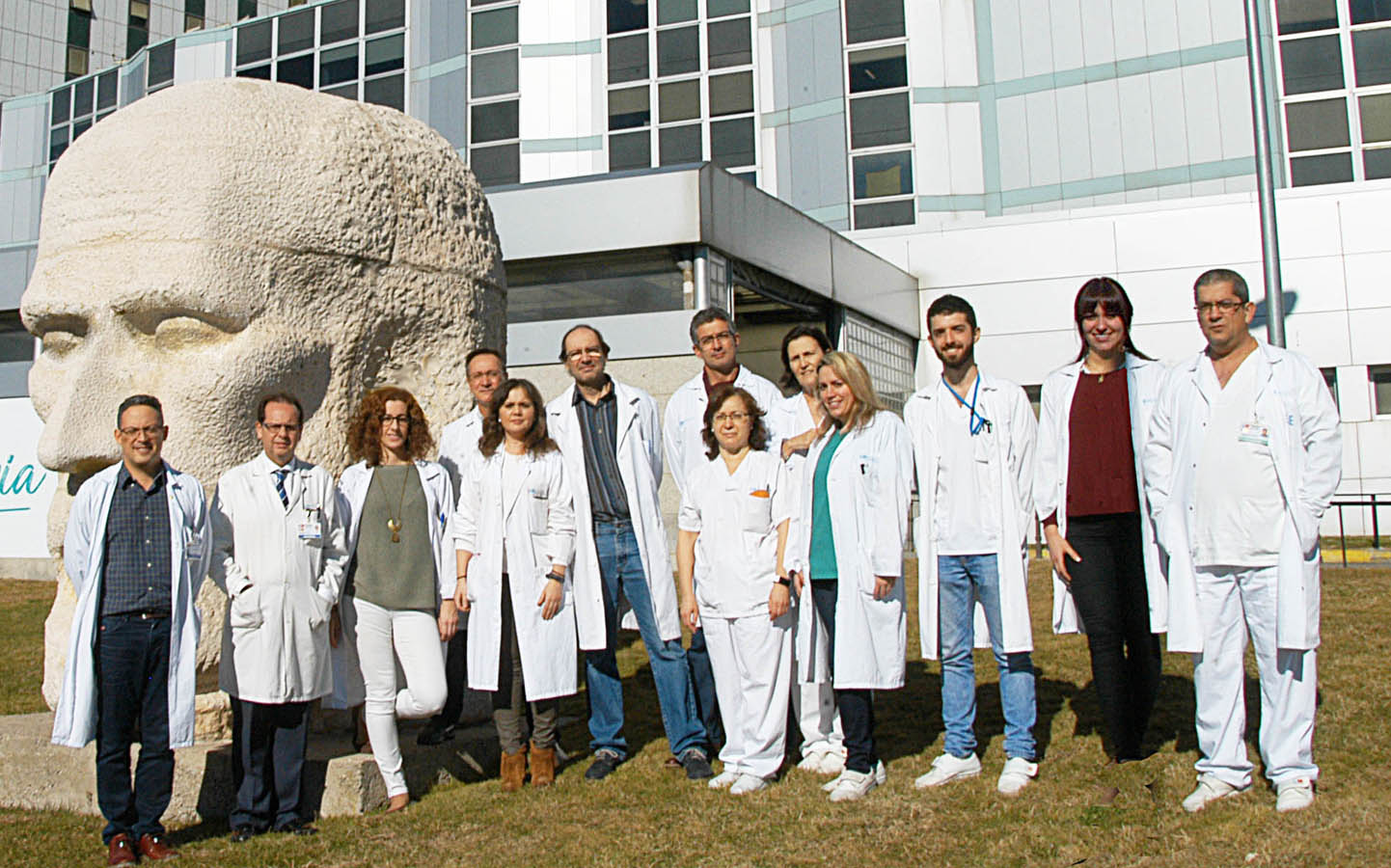 Group leader
Alberto Alcázar González
Collaborators
Alicia de Felipe Mimbrera
Mercedes Gómez-Calcerrada Iniesta
Emma Martínez Alonso
Ignacio Regidor Bailly-Bailliere
María Consuelo Matute Lozano
Rocío Vera Lechuga
Antonio Cruz Culebras
José María Solís Torralba
Jesús Miguel Hernández Guijo
José Victoriano Barbado Fernández
Alejandro Escobar Peso
Iris Álvarez Merz
Lorena Peracho Benito
Strategic objectives
Advance in the understanding of cerebral ischemia pathology.
Development of pharmacological strategies with therapeutic potential to improve functional recovery after ischemic stroke.
Treatment of strokes in the acute phase.
Research lines
Lines of clinical research:
Secondary stroke prevention with direct action anticoagulants.
Endovascular treatment of cerebral infarction.
Cerebrovascular complications of patients under treatment with antivitamins K.
Cerebral infarctions in patients on a flight.
Quantitative analysis of thrombus extraction with mechanical thrombectomy.
Lines of experimental research:
Mechanisms of death and neuroprotection in cerebral ischemia.
Identification of proteins involved in neurorepair after cerebral ischemia. Clinical experimental study.
Exploration of new neuroprotective drugs for cerebral ischemia.
Study of non-excitatory amino acid transporters as new molecular targets in brain damage caused by ischemia.
Location
Stroke Unit
Neurology Service, 5D

Neuroproteins and Ischemia Laboratory & Proteomics Laboratory
Dept. Research -1D
Ramón y Cajal University Hospital
Keywords
stroke, neuroprotection, brain ischemia, experimental models, therapeutic targets, reperfusion treatments, drug trial, molecular mechanisms, neuronal death.