El Dr. Miguel Ángel Moreno Pelayo único científico internacional por parte de España en la 12th MBHD Conference (Iowa, mayo 2022)
La Universidad de Iowa albergará del 24 al 27 de mayo de 2022 The Molecular Biology of Hearing and Deafness Conference (12th MBHD Conference) en la ciudad de Iowa (EEUU). Este prestigioso ciclo de conferencias se lleva realizando con gran éxito de participación y resultados desde 1992 y cuenta entre sus objetivos con promover la investigación en las áreas emergentes de la biología molecular en el campo de las ciencias auditivas.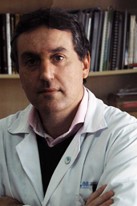 En esta edición el Dr. MIGUEL ÁNGEL MORENO PELAYO, Jefe de Servicio del Servicio de Genética del Hospital Universitario Ramón y Cajal, miembro del CIBER de Enfermedades Raras y dentro del IRYCIS, Responsable de su Grupo GENÉTICA Y PATOFISIOLOGÍA NEUROSENSORIAL (Área 1), será el único científico español en formar parte del Comité Asesor y Organizador Internacional. Asimismo, el Dr. Moreno Pelayo ha sido invitado a impartir una ponencia titulada "Insights into the Pathophysiology of DFNA44 Hearing Loss Associated with CCDC50 Variants" dentro de la sesión 6: Pathological Mechanisms Underlying Deafness. Todas las sesiones incluirán paneles de discusión para involucrar a la audiencia, facilitar el diálogo y promover la interactividad.
Desde el IRYCIS queremos destacar la participación del Dr. Moreno Pelayo en tan importante evento y aprovechar para mostrar nuestro orgullo hacia todos y todas los embajadores del IRYCIS en el mundo.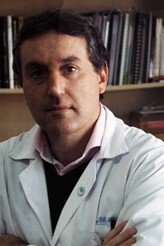 Documents and links