Ionizing radiation studies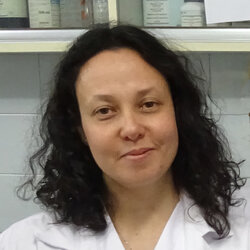 Leader
Mª Luisa Hernández Bule
Equipment

Stimulators-signal generators in the ELF - MW range.
CO2 incubators for in vitro exposure, equipped with an ELF environmental electromagnetic pollution shielding chamber.
Waveguides for in vitro exposure to RF-MW.
Anechoic chamber for the exposure of rodents to radiofrequencies of up to 10 GHz, located in the animal unit.
Laboratories equipped for the assessment of cellular response to radiation exposure in the ELF - RF range.
WG EFA-3 meter for fields in the range of 5 Hz - 2 kHz.
EMDEX II personal dosimeters for fields in the range 40 Hz - 0.8 GHz.
PMM 8053 meter for RF fields up to 3 GHz.

Noteworthy

The Scientific Coordinator belongs to the Board of Directors of the European BioElectromagnetics Association (EBEA) and the Board of Directors of the Spanish Society of Radiation Protection (SEPR).

Service portfolio and prices

**Consult prices with the unit

Research (R&D)

Detection and characterization of biological responses in vitro or in vivo to electrical or magnetic stimuli in the ELF - RF range generated by industrial equipment or for use in electrical, magnetic or electrothermal therapies.


Use of anechoic chambers for Research (R&D) studies in vivo to RF stimuli


RNI exposure measurements in residential or occupational environments. Range: ELF - RF (up to 3 GHz)


Consultancy in security and protection before RNI for residential or occupational means

Examination of the residential or occupational environment to be evaluated and a safety report, with an optimization proposal, if applicable.


Advice to public institutions and companies, for the application of RNI protection measures established by current regulations


RNI security expert reports

Expert report based on reports, technical, dosimetric and other data, provided by the contractor.


Seminars and training courses in RNI protection for professionals

a) Seminars or workshops of 1 - 5 hours; b) Courses from 9-20 h; c) Related documentation.