Genetics and sensorineural pathophysiology
Group leader
Miguel Ángel Moreno Pelayo
mmorenop(ELIMINAR)@salud.madrid.org
Principal Investigators
Francisco Javier del Castillo Fernández del Pino
Ignacio del Castillo Fernández del Pino
Concepción Hernández Chico
Yolanda Martín Santo Domingo
Collaborators
Matías Morín Rodríguez
Ana María Valero Rubio
Manuela Villamar López
Verónica Barca Tierno
María Lachgar Ruiz
María Domínguez Ruiz
Dolores Rey Zamora
Concepción Villalón Villarroel
Eva María García Galloway
Patricia Fernández San José
Sergio Fernandez Peñalver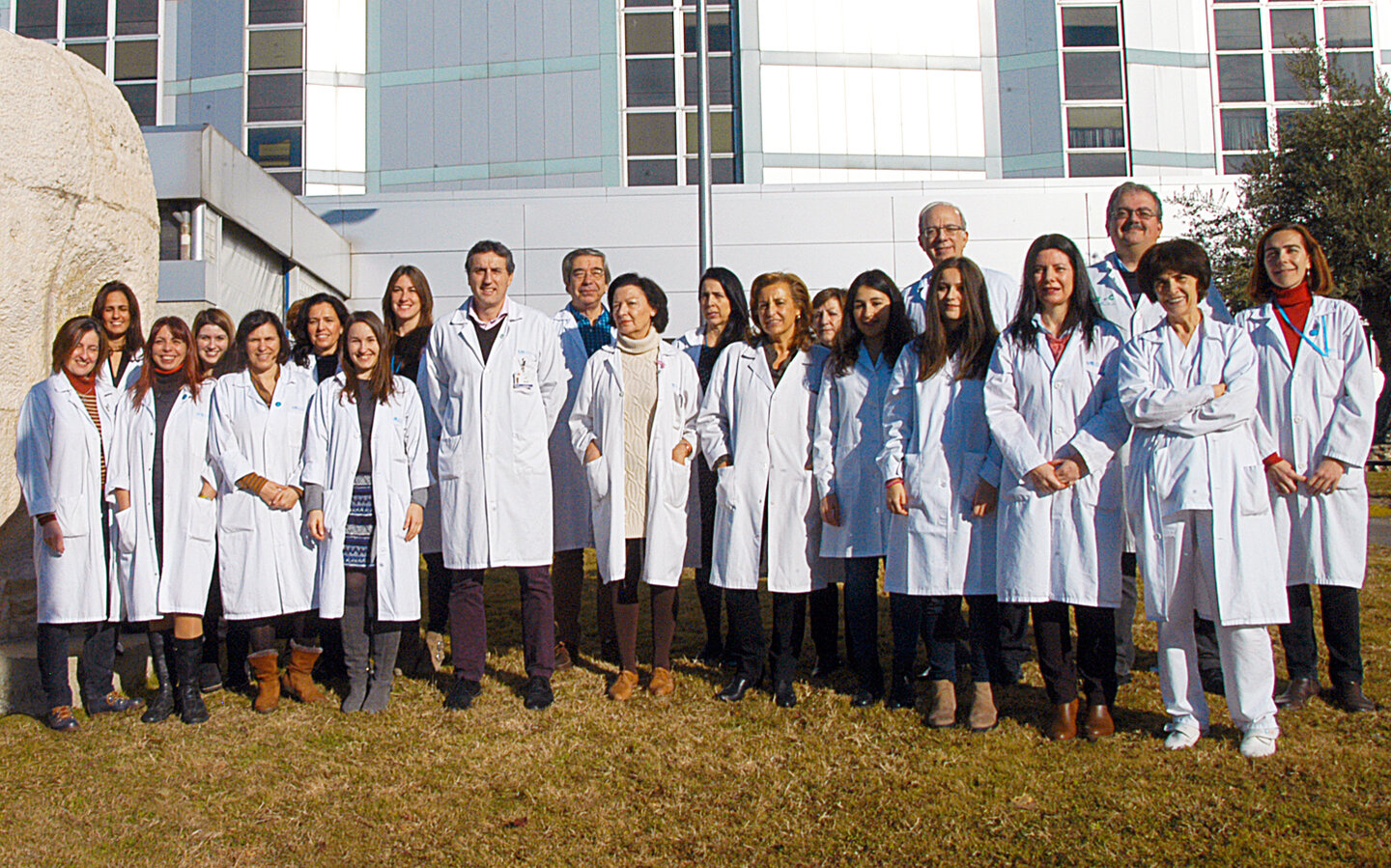 Group leader
Miguel Ángel Moreno Pelayo
Principal Investigators
Francisco Javier del Castillo Fernández del Pino
Ignacio del Castillo Fernández del Pino
Concepción Hernández Chico
Yolanda Martín Santo Domingo
Collaborators
Matías Morín Rodríguez
Ana María Valero Rubio
Manuela Villamar López
Verónica Barca Tierno
María Lachgar Ruiz
María Domínguez Ruiz
Dolores Rey Zamora
Concepción Villalón Villarroel
Eva María García Galloway
Patricia Fernández San José
Sergio Fernandez Peñalver
Strategic objectives
Identification of new genes associated with hereditary pathology in hypoacusias, pathology of the anterior segment of the eye, autoinflammatory syndromes and other rare diseases.
Performance of functional assays and generation of cell and mouse models for the study of the associated mechanisms of pathogenesis.
Development, validation and transfer to the market of diagnostic tools based on next-generation sequencing and microarrays.
Design of clinical guidelines for the rare diseases group.
Research lines
Spinal muscular atrophy.
Genetic basis of tuberous sclerosis.
Genetic and molecular basis of Chiari malformation.
Hereditary basis of glaucoma and of the pathology of the anterior segment of the eye.
Hidradenitis suppurativa.
Hereditary hypoacusias (syndromic and non-syndromic).
Autoinflammatory syndromes.
Location
Outpatient clinic building
Ground floor
Genetics Service
Ramón y Cajal University Hospital
Keywords
rare diseases, genetic pathology, massive sequencing, microarray-based CGH, functional assays, transgenic mice