Metabolic-endocrine digestive surgery and nutrition
Collaborators
Jesus Marceliano Gomez Martin
Pilar Cobeta Orduña
Marta Cuadrado Ayuso
Pablo Priego Jiménez
Luis Alberto Blazquez Hernando
María Belén Vega Piñero
Eduardo Lobo Martínez
Alvaro Osorio Ruiz
Alfonso Sanjuanbenito Dehesa
Víctor Rodriguez Berrocal
Marta Araujo Castro
Eider Pascual Corrales
Beatriz Ugalde Abiega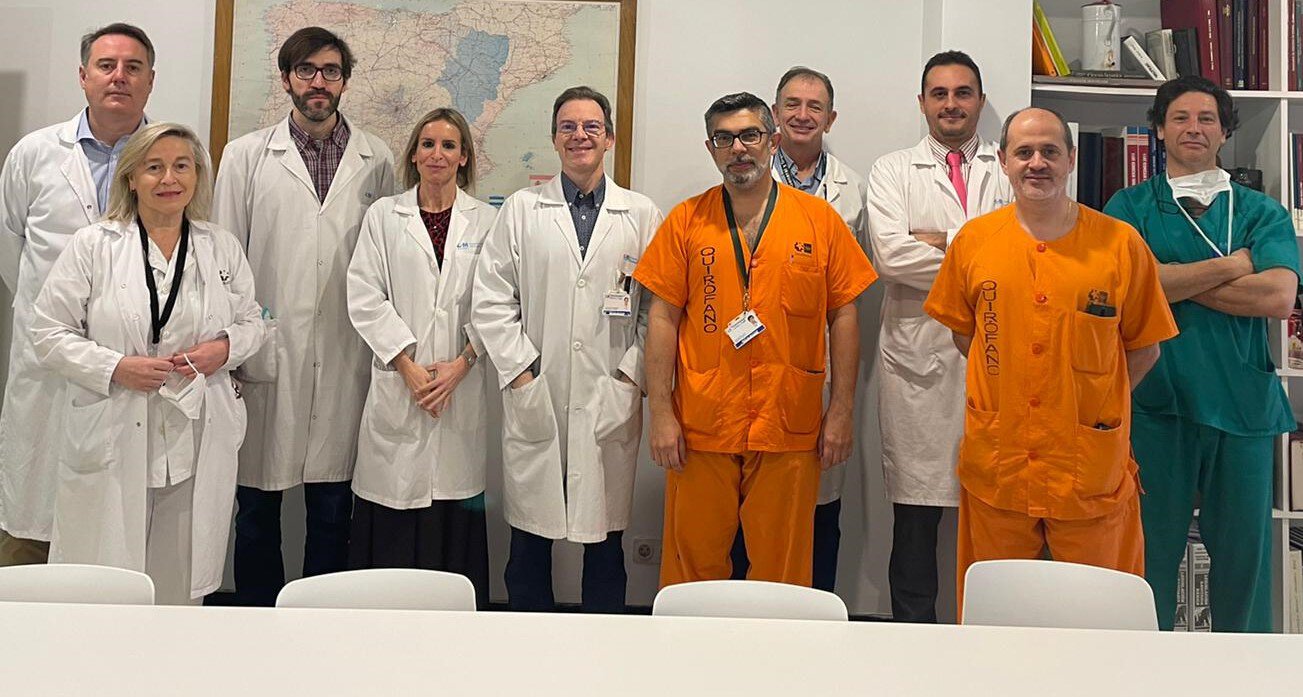 Collaborators
Jesus Marceliano Gomez Martin
Pilar Cobeta Orduña
Marta Cuadrado Ayuso
Pablo Priego Jiménez
Luis Alberto Blazquez Hernando
María Belén Vega Piñero
Eduardo Lobo Martínez
Alvaro Osorio Ruiz
Alfonso Sanjuanbenito Dehesa
Víctor Rodriguez Berrocal
Marta Araujo Castro
Eider Pascual Corrales
Beatriz Ugalde Abiega
STRATEGIC OBJECTIVES
In-depth study of cardiovascular risk, hormonal, metabolic, and nutritional disorders (associated hypogonadism, bone metabolism, vitamins, and trace elements) that are associated with severe obesity and its resolution and/or evolution after metabolic/bariatric surgery.
To investigate new aspects of artificial nutrition in oncological patients with intestinal insufficiency, especially in tumors of the digestive tract or tumors with an impact on it.
To define strategies for optimizing the use of both enteral and parenteral artificial nutrition in the treatment of malnutrition associated with disease in the hospital context, especially in the oncological and surgical patient.
To improve the development and evolution of cancer surgery techniques, esophageal-gastric motility, and functional techniques, as well as innovative surgical approaches (laparoscopy, robotics, etc.).
RESEARCH LINES
Metabolic surgery on obesity-associated comorbidities.
Malnutrition and nutritional support.
Oncological and non-oncological digestive surgery.
Location
Ramón y Cajal University Hospital
Endocrinology and Nutrition Department
Keywords
Bariatric surgery; metabolic surgery; obesity surgery; cardiovascular risk; malnutrition; nutritional support; parenteral nutrition; Oncologic surgery.