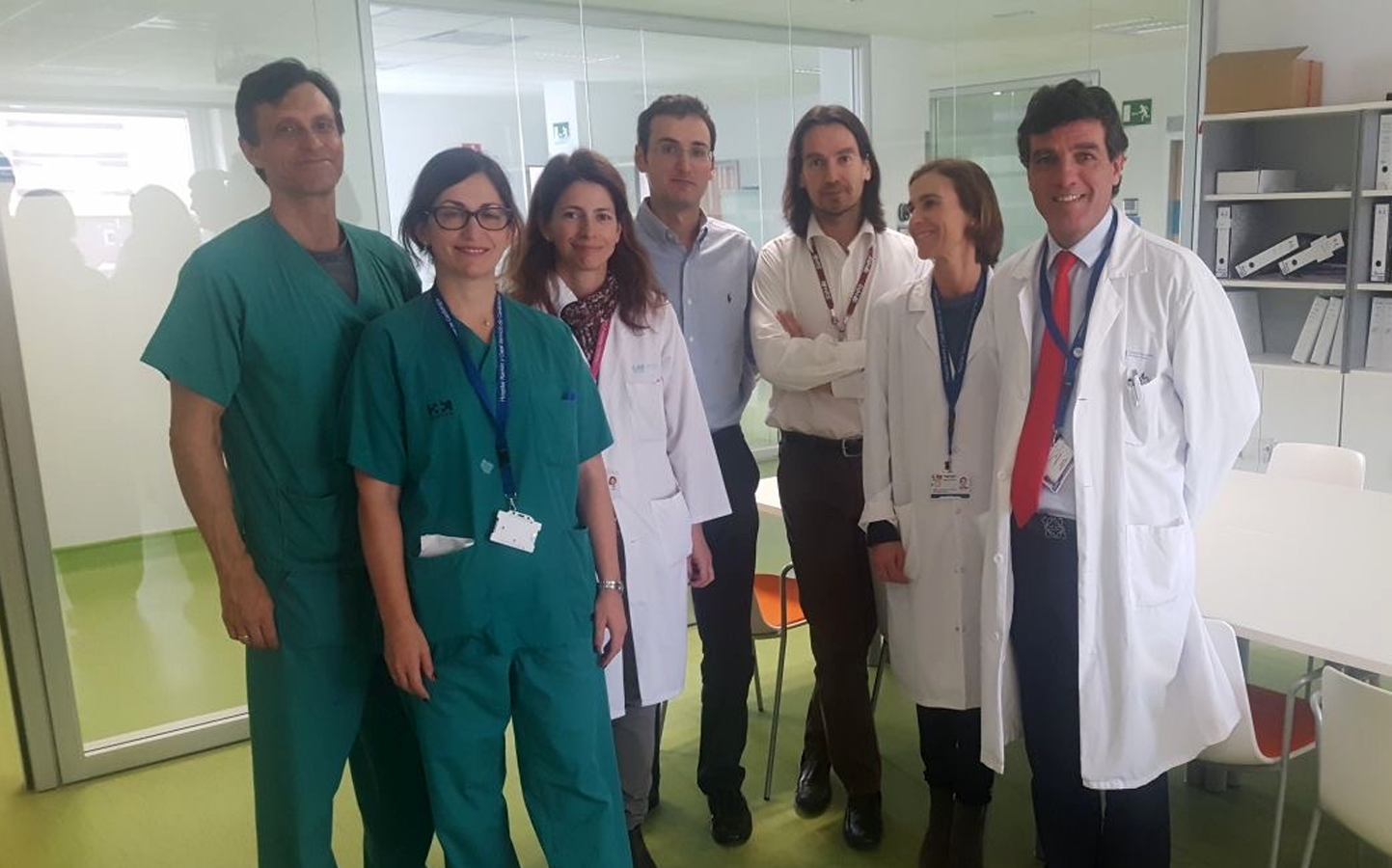 Group leader
José Luis Zamorano Gómez
zamorano(ELIMINAR)@secardiologia.es https://jlzamorano.com/
Tlf.: +34 91 336 8515
Principal Investigators
Luis Miguel Rincón Díaz
Marcelo Sanmartin Fernandez
Carlos Zaragoza Sánchez
Rosa Hernández Antolín
Maria del Carmen de Pablo Zarzosa
Antonio Hernández Madrid
Javier Angulo Frutos
Silvia Martín Puig
Collaborators
Covadonga Fernández-Golfín Loban
Vivencio Barrios Alonso
Manuel Jiménez Mena
José Luis Moya Mur
Eduardo González Ferrer
Javier Moreno Planas
Marta Saura Redondo
Miguel Castillo Orive
Eduardo Franco Díez
Ana García Martín
Ariana González Gómez
Rocío Hinojar Baydes
José Julio Jiménez Nacher
Roberto Matia Frances
Mª Luisa Salido Tahoces
Elisa Velasco Valdazo
Gonzalo Luis Alonso Salinas
Beatriz Escobar Rodríguez
Rafael Ramirez Carracedo
Laura Tesoro Santos
Ignacio Hernández Navarro
Javier Díez Mata
Vanesa Cristina Lozano Granero
Ana Pardo Sanz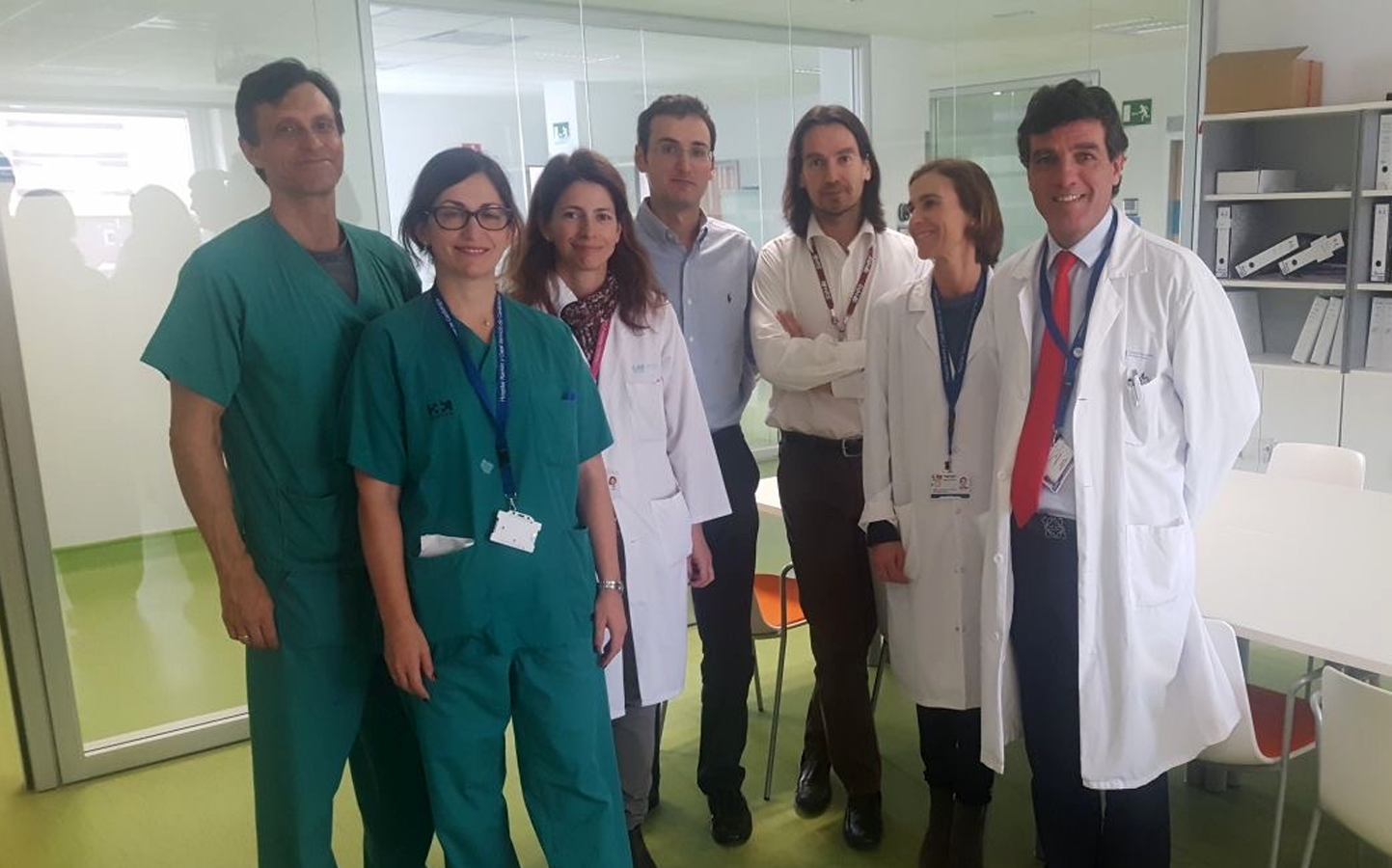 Principal Investigators
Luis Miguel Rincón Díaz
Marcelo Sanmartin Fernandez
Carlos Zaragoza Sánchez
Rosa Hernández Antolín
Maria del Carmen de Pablo Zarzosa
Antonio Hernández Madrid
Javier Angulo Frutos
Silvia Martín Puig
Collaborators
Covadonga Fernández-Golfín Loban
Vivencio Barrios Alonso
Manuel Jiménez Mena
José Luis Moya Mur
Eduardo González Ferrer
Javier Moreno Planas
Marta Saura Redondo
Miguel Castillo Orive
Eduardo Franco Díez
Ana García Martín
Ariana González Gómez
Rocío Hinojar Baydes
José Julio Jiménez Nacher
Roberto Matia Frances
Mª Luisa Salido Tahoces
Elisa Velasco Valdazo
Gonzalo Luis Alonso Salinas
Beatriz Escobar Rodríguez
Rafael Ramirez Carracedo
Laura Tesoro Santos
Ignacio Hernández Navarro
Javier Díez Mata
Vanesa Cristina Lozano Granero
Ana Pardo Sanz
Strategic objectives
Advance in the knowledge of cardiovascular diseases, which is one of the main causes of mortality in developed countries, via a translational basic clinical research approach. Explore the development of new medical imaging technologies and identify and validate diagnostic, prognostic, prevention and treatment response biomarkers.
Research lines
Imaging techniques in valvular heart disease and structural cardiopathies.
Ischemic cardiopathy and structural damage: new biomarkers, molecular imaging and precision medicine.
Development of new therapies in cardiac arrhythmias.
Cardiovascular epidemiology, risk factors and rehabilitation.
Location
Cardiology Department
2nd floor left.
Ramón y Cajal University Hospital
Keywords
valve insufficiency; acute coronary syndrome; heart failure; software; cardiovascular image; molecular image; new technologies; arrhythmias; endothelial dysfunction; biomarkers; cardiac rehabilitation; ubiquitin proteasome