Biomedical Research Group on Biomaterials and Healing (BRGBH)
Collaborators
Francisca García-Moreno Nisa
Bárbara Pérez Kohler
Soraya Martínez-Alcocer Fuerte
Marta Rodríguez Mancheño
Selma Benito Martínez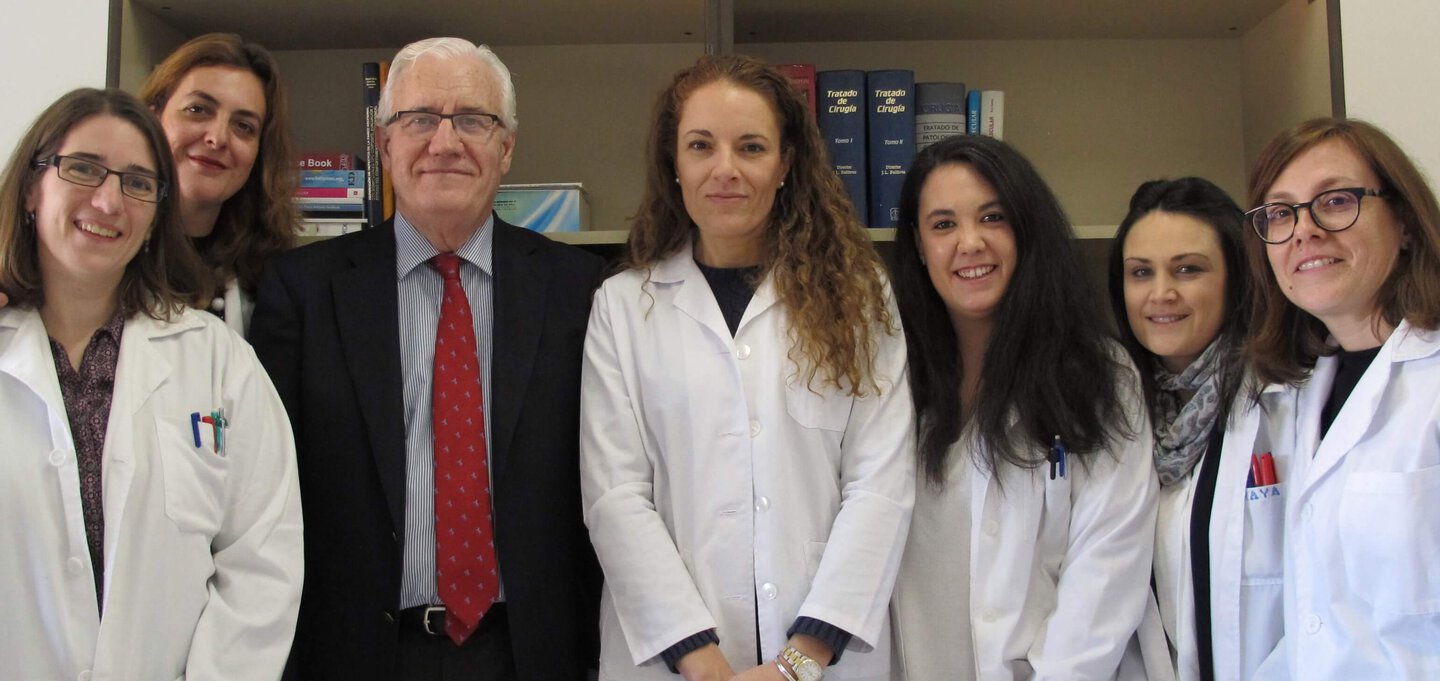 Principal Investigator
Juan Manuel Bellón Caneiro
Collaborators
Francisca García-Moreno Nisa
Bárbara Pérez Kohler
Soraya Martínez-Alcocer Fuerte
Marta Rodríguez Mancheño
Selma Benito Martínez
Strategic objectives
Design of new prosthetic materials aimed to reduce the bacterial load in abdominal wall lesion repair models, in the presence of an infection.
Evaluation of new prosthetic material attachment methods.
Evaluation of the intraperitoneal behaviour of the lastest generation prosthetic designs.
Research lines
Lesion-repair in abdominal repair models with prosthetic materials in the presence or absence of an bacterial infection.
Location
Dpt. Surgery, Medical and Social Sciences

Module 5, 2nd floor
Faculty of Medicine and Health Sciences
Ctra. Madrid-Barcelona, Km 33,600
+34 91 885 4556
Keywords
Thermogenesis, abdominal wall lesion repair, infection and biomaterials, composite prosthesis, reticular prosthesis, biologic prosthesis, new prosthetic designs, tissue adhesives