Surgical research in urology and renal trasplantation
Collaborators
Miguel Ángel Jiménez Cidre
Victoria Gómez Dos Santos
Fernando Arias Funez
Rafael Rodríguez-Patrón Rodríguez
Sara Álvarez Rodríguez
Víctor Díez Nicolás
Vital Hevia Palacios
Ana Belén Serrano Romero
Jennifer Brasero Burgos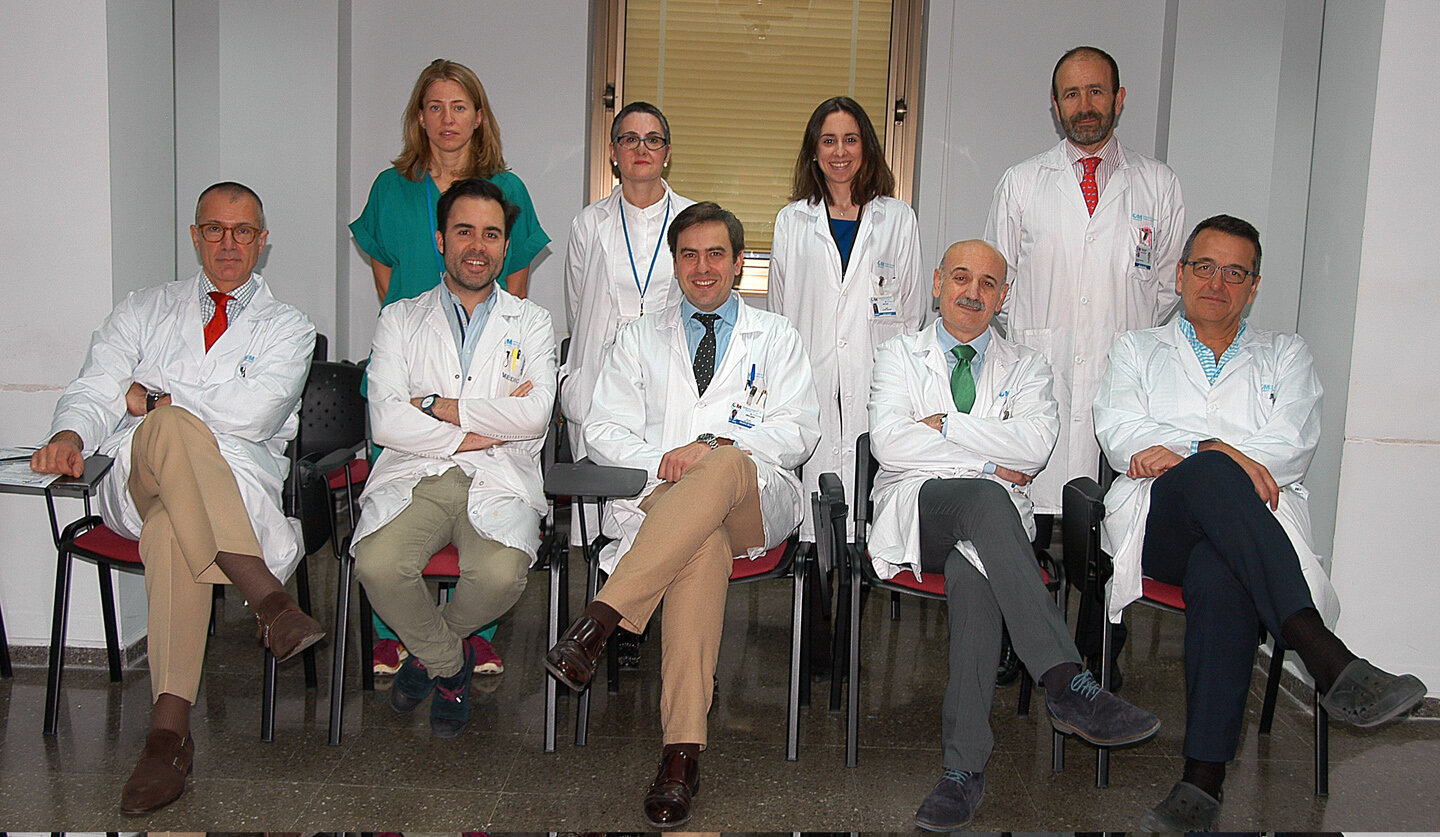 Collaborators
Miguel Ángel Jiménez Cidre
Victoria Gómez Dos Santos
Fernando Arias Funez
Rafael Rodríguez-Patrón Rodríguez
Sara Álvarez Rodríguez
Víctor Díez Nicolás
Vital Hevia Palacios
Ana Belén Serrano Romero
Jennifer Brasero Burgos
Strategic objectives
Advance in the physiopathological knowledge of the ischemia/reperfusion lesion in the context of renal transplantation via translational research from the experimental to the clinical field.
Identify biomarkers that enable the viability and function of the graft to be predicted after renal transplantation.
Advance in the development of pharmacological modulation models of the ischemia-reperfusion lesion during renal preservation in perfusion devices.
Evaluate the diagnostic profitability and therapeutic efficacy of new diagnostic and treatment techniques in prostate cancer: fusion guided MRI biopsy and ultrasound via guided navigation systems, prostate cancer focal ablation techniques and intraoperative neurostimulation of neurovascular bundles in prostate surgery.
Actively participate in multi-centre studies for the evaluation of new molecules in the treatment of prostate cancer.
Actively participate in multi-centre studies and collaborative groups for the study and treatment of voiding dysfunction and overactive bladder.
Research lines
Renal transplantation and preservation in the experimental and clinical fields
Prostate cancer: diagnostic and therapeutic innovation
Bladder dysfunction: diagnostic and therapeutic techniques
Location
Urology Service

6th floor left
Ramón y Cajal University Hospital
+34 91 336 87 60
Keywords
renal transplantation, renal preservation, biomarkers, prostate cancer, fusion guided prostate biopsy, focal therapy, neuromodulation.