Group leader
Pedro de la Villa Polo
Tlf.: +34 91 885 45 23
Principal Investigators
Roman Blanco Velasco
Alicia Mansilla Aparicio
Collaborators
Francisco Germain Martinez
Consuelo Pérez Rico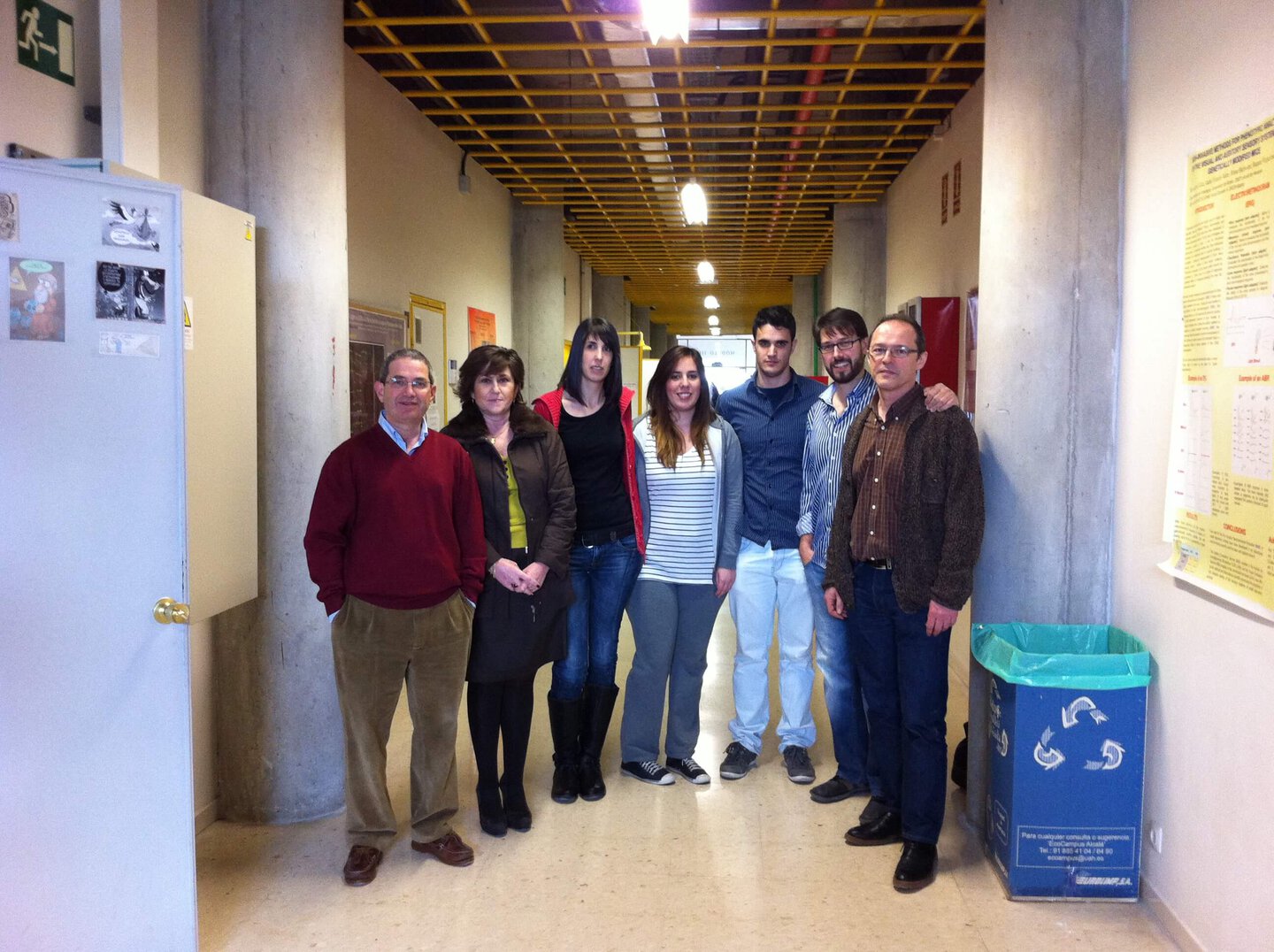 Group leader
Pedro de la Villa Polo
Tlf.: +34 91 885 45 23
Principal Investigators
Roman Blanco Velasco
Alicia Mansilla Aparicio
Collaborators
Francisco Germain Martinez
Consuelo Pérez Rico
Strategic objectives
Development of a therapeutic strategy based on ophthalmic pharmacology.
Evaluate the therapeutic effect of pharmacological agents, neuroprotectors and neuromodulators included in PLGA particles.
Development of neuroprotective agents in retinal neurodegenerations.
Research lines
Evaluation of the presence of light responses in blind photoswitch-injected mice using electrophysiological registry techniques and visual behaviour evaluation techniques.
Preparation and characterisation of PLGA particles loaded with therapeutic agents for application in retinal cellular degeneration, with the study of the molecular release and PLGA particle injection, as well as studies of functional effectiveness.
Experimental models of glaucoma and mechanisms of ganglion cell neuroprotection from retina.
Protective role of physical exercise in neurodegenerative diseases.
Location
Visual Neurophysiology Laboratory

Dept. of Systems Biology
Faculty of Medicine. Alcalá University
0034 91 885 4523
Keywords
retina; electroretinography; multifocal electroretinography (mfERG); retinisis pigmentosa; experimental models; multifocal visual evoked potential (mfVEP)