Research, Development and Innovation Office
Its general mission is the promotion, measurement, protection and transfer of knowledge, research and innovation, as well as business development.
Functions (including, but not limited to):
Related to scientific development and research results:

Collection, interpretation and channelling of calls and relevant factors for research.
Guidance and support in the preparation, presentation and justification of projects, consortiums and scientific alliances. Management of special projects.
Internationalisation, quality programmes and other specific programs.
Support for obtaining research resources. Business development.
Bibliometrics. Recording, analysis and reporting of the research activity. Accreditation.
State of science. Knowledge databases, evaluation and technical-scientific reports.
Link and support of scientific bodies of IRYCIS.
Related to protection of knowledge, translation and innovation:

Identification, channelling, protection and transfer of knowledge and innovation.
Networks and alliances for research and innovation. Search for funds, business plans, investee companies and other interests in knowledge.
Management of patents and intellectual and industrial property.
Support of the Innovation Committee.
Both Innovation Unit and Data Science Unit are attached to the Research, Development and Innovation Office.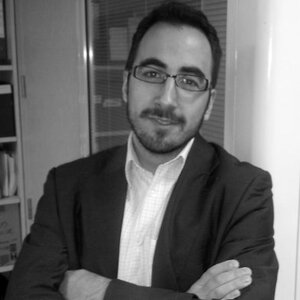 Diego Velasco
Head of office