Oligoclonal bands determination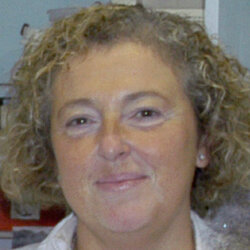 Leader
Luisa María Villar Guimerans
Equipment

Flow cytometer with several BD lasers

Highlights

In 2014, the research group led by Dr. Villar developed a combination of biomarkers that predict the response to treatment with IFNb for multiple sclerosis (ME). These biomarkers are protected by an international patent application PCT/ EP2015/066163.
Several systems to identify the prognosis and response to the treatment of MS are under development.
Platform for training of professionals from others centers to manage these techniques are under development.

Service portfolio

Determination of oligoclonal bands (OCB)

Quantification of immunoglobulins and serum albumin and CSF
Determination of IgG OCB
Determination of total IgM OCB
Determination of lipid-specific IgM OCB **

* For the provision of these services, the Unit will provide the petitioner with an application form that must be completed.

** If only the latter service is required, the petitioner must provide the results of the previous tests.