Collaborators
Lorena Bernal Rubio
María Pia de Calzada Bustingorri
Cristina Camarero Salces
David González de Olano
Francisco Javier Sola Martínez
Emilio José Solano Solares
Soledad Terrados Cepeda
Carmen Vidal Albareda
Alicia Barra Castro
Ana de Andrés Martín
Cristina Pueyo Lopez
Laura Sánchez Ruano
Darío Antolín Amérigo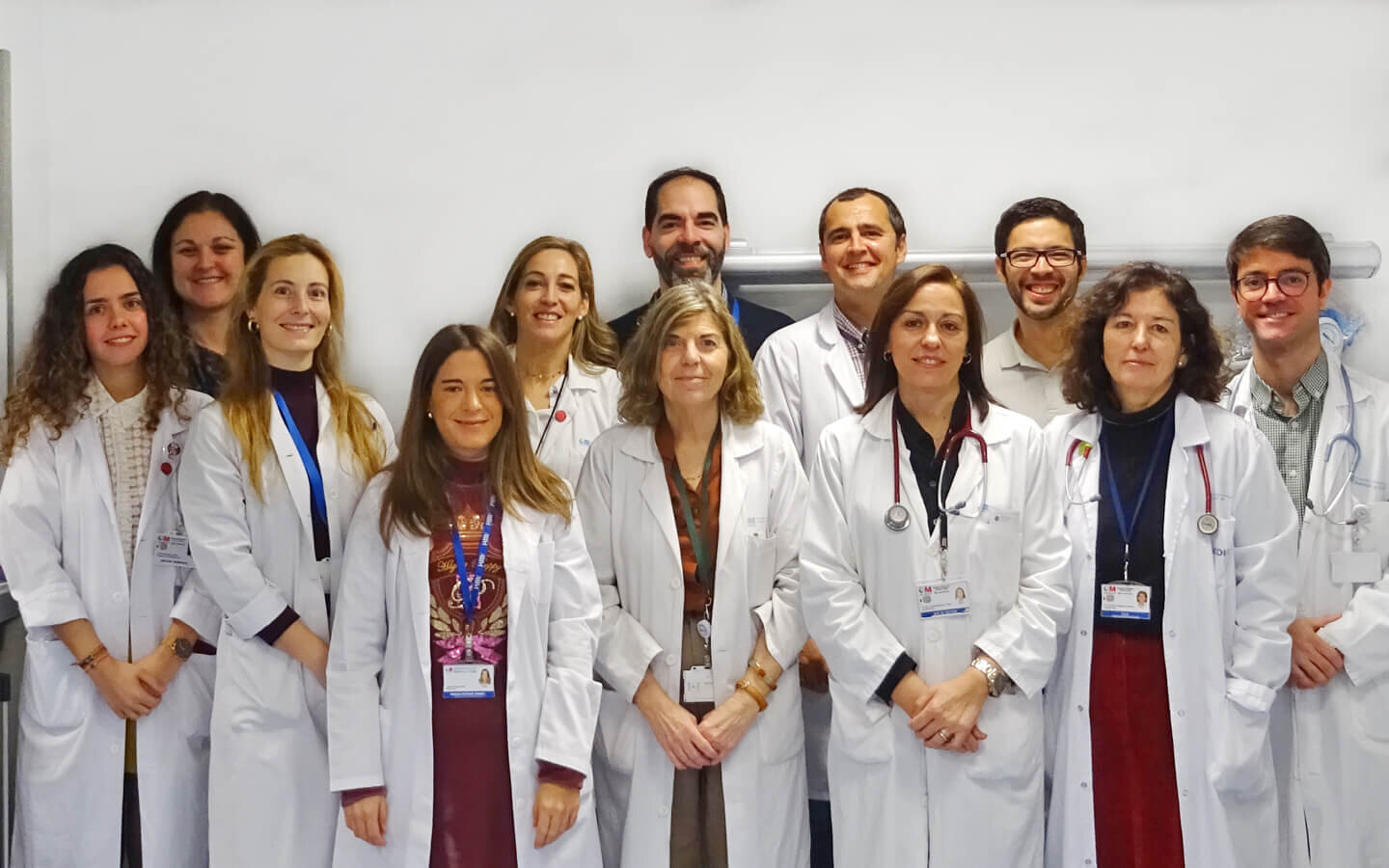 Principal Investigator
Maria Pilar Berges Gimeno
Collaborators
Lorena Bernal Rubio
María Pia de Calzada Bustingorri
Cristina Camarero Salces
David González de Olano
Francisco Javier Sola Martínez
Emilio José Solano Solares
Soledad Terrados Cepeda
Carmen Vidal Albareda
Alicia Barra Castro
Ana de Andrés Martín
Cristina Pueyo Lopez
Laura Sánchez Ruano
Darío Antolín Amérigo
STRATEGIC OBJECTIVES
Search for biomarkers, based on B cell epitopes and microRNA expression, to improve the diagnosis and treatment of food allergy.
To measure the quality of life and socioeconomic costs associated with food allergy.
To develop technological instruments for monitoring food allergy in patients undergoing immunotherapy.
To assess the usefulness of the "in vitro" techniques of basophils activation and interleukins determination for the diagnosis and monitoring of desensitization treatment with chemotherapeutic agents and biological drugs.
To assess the quality of life and associated costs of drug desensitization procedures.
To assess the frequency of mast cell disease in patients with anaphylaxis.
To assess risk factors for severe asthma.
Technological and clinical validation of a respiratory exposure chamber against aeroallergens.Validación tecnológica y clínica de una cámara de exposición respiratoria frente a aeroalérgenos.
RESEARCH LINES
Diagnosis and treatment of food allergy.
Diagnosis and treatment of allergy to chemotherapeutic and biological drugs.
Anaphylaxis and mastocytosis.
Respiratory allergy.
Location
Ramón y Cajal University Hospital
Allergy Department (2nd floor)
Keywords
Allergy, biomarkers, food allergy, B epitopes, asthma, allergen exposure, immunotherapy, desensitization, drug allergy, quality of life, pharmacoeconomy.