Sergio Serrano-Villar...Elena Moreno...Jose A. Pérez Molina, Amparo de Benito, Johannes R. Hov...Alfonso Muriel, Rosa del Campo, Santiago Moreno...Manuel Ferrer.

Microbiome-derived cobalamin and succinyl-CoA as biomarkers for improved screening of anal cancer

Nature Medicine. 2023

"Our discovery of two metabolites that are produced by the anal microbiome and correlate with the presence of HSIL, could pave the way to develop a self-administered point-of-care test for HSIL screening" - Dr. Sergio Serrano-Villar -
Summary:
Human papillomavirus can cause preinvasive, high-grade squamous intraepithelial lesions (HSILs) as precursors to cancer in the anogenital area, and the microbiome is suggested to be a contributing factor. Men who have sex with men (MSM) living with human immunodeficiency virus (HIV) have a high risk of anal cancer, but current screening strategies for HSIL detection lack specificity. Here, we investigated the anal microbiome to improve HSIL screening. We enrolled participants living with HIV, divided into a discovery (n = 167) and validation cohort (n = 46), and who were predominantly (93.9%) cisgender MSM undergoing HSIL screening with high-resolution anoscopy and anal biopsies. We identified no microbiome composition signatures associated with HSILs, but elevated levels of microbiome-encoded proteins producing succinyl coenzyme A and cobalamin were significantly associated with HSILs in both cohorts. Measurement of these candidate biomarkers alone in anal cytobrushes outperformed anal cytology as a diagnostic indicator for HSILs, increasing the sensitivity from 91.2% to 96.6%, the specificity from 34.1% to 81.8%, and reclassifying 82% of false-positive results as true negatives. We propose that these two microbiome-derived biomarkers may improve the current strategy of anal cancer screening.
Why do you highlight this publication?
This study reveals that cobalamin and succinyl-CoA production is increased in the anal microbiome of patients with precancerous anal lesions. Testing for these two metabolites significantly improves diagnostic accuracy over standard cytology screening, suggesting potential for enhanced anal cancer screening strategies.
Publication commented by:
Dr. Sergio Serrano-Villar
Ramón y Cajal University Hospital
INFECTIOUS DISEASES AND AIDS -IRYCIS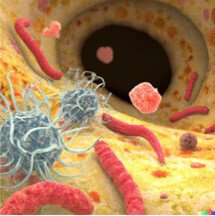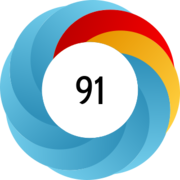 Documentos y enlaces