Molecular epidemiology of HIV and molecular virology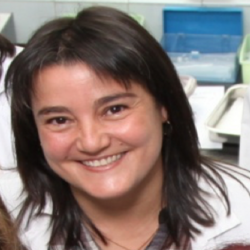 Leaders
África Holguín (Epidemiología Molecular del VIH)
Juan Carlos Galán (Virología molecular)
Equipment

Preamp Zone
PCR and post amplification zone.
Electrophoresis zone
Freezers 4ºC, 20ºC and -80ºC.
Two hoods with UVA.
Thermocyclers
Electrophoresis equipment
Centralized image analysis system.
Type II-A biological safety cabinet (located in the Molecular Microbiology Lab. -1 left)

Noteworthy

The Molecular Epidemiology of HIV Laboratory is in the process of obtaining accreditation as a specialist expert HIV laboratory of the World Health Organization (WHO) for the detection of resistances in HIV, using different types of samples (including dry blood on filter paper: dried blood spots or DBS) within the WHO RESNET Network.

Service portfolio

Detection and interpretation of genetic resistance to the main antiretroviral drugs against HIV-1 of direct sample using genotyping methods

Sequencing will be performed of the viral RNA (or proviral DNA) of the fragments corresponding to the pol and env genes that code for the main targets of the antiretroviral drugs. The genetic sequences obtained will be evaluated by several interpretation algorithms of resistance to antiretrovirals. The test may be performed on the following samples: a) whole blood; b) plasma; c) cerebrospinal fluid (CSF); d) dried blood collected on filter paper (DBS) and d) infected cells or tissues.

Internal development method, following the guidelines of the World Health Organization (WHO). Recommended when the volume of the biological sample obtained is low (approx. 100 µl or two drops).
Commercial method with CE marking. Standardized and the results are obtained quicker. A sample volume equal to or greater than 0.5mL is required.
* If the viral load is not previously known, a prior determination is recommended, since the success of sequencing and subsequent analyzes are conditioned by the level of circulating virus.


Quantification of viral load of HIV-1 in plasma, CSF and DBS by commercial techniques

Versant kPCR of Siemens Healthcare v1.0 and / or Cobas ampliprep / Cobas TaqMan HIV-1 version 2.0, Roche Molecular Diagnosis).


Evolutionary reconstructions from a phylogenetic perspective

Using the phylogenetic programs of NJ, phyMLBeast, Splittree, Mauve, Mesquite, Clonalframe, MrBayes, or RDP among others, evolutionary reconstructions will be performed with varying degrees of complexity. This approach will allow:

Assignment / classification of genetic sequences by genotypes, lineages or filogroups both in viruses such as HIV or HCV and in bacteria such as E. coli or C. trachomatis.
Phylogenetic analysis of a large number of sequences from deep sequencing assays (see additional information in the Translational Genomics Unit (UCA-GT).
Evolutionary relationships between different sequences (inferences or detection of recombination events or genetic exchange).
Molecular characterization of outbreaks under a phylogeographic and phylogeographic perspective that allow the definition of the dynamics of dissemination of viral or bacterial populations.
Reconstructions of hypothetical ancestors, in viral or bacterial populations.

Practical training for the implementation of Molecular Biology techniques in HIV and influenza.


Development of individualized training plans (theoretical and / or practical) in the field of HIV that are appropriate to the needs and profile of clients at the national and international level. Training and advice for its application.


Consulting services for the development of research projects in the field of HIV and Molecular Biology, as well as in the design and implementation of research laboratories in Molecular Virology and viral cultures.