Reprogramming of Eukaryotic and Prokaryotic Microbial Systems and Processes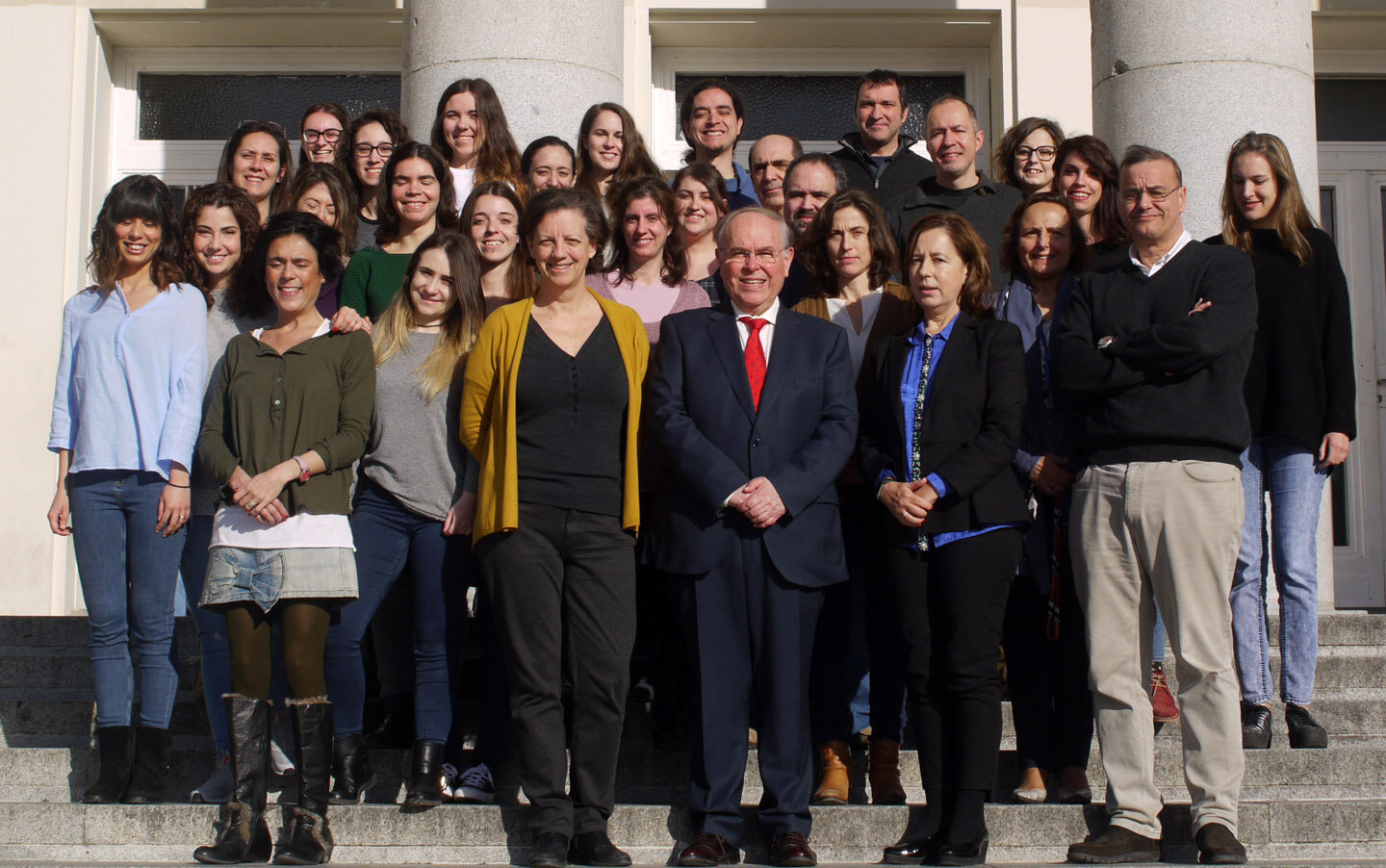 Collaborators
Rebeca Alonso Monge
Antonio Daniel Prieto Prieto
Sonia Díez Muñiz
Teresa Fernández-Acero Bascones
Raúl García Sánchez
Víctor Jiménez Cid
Humberto Martín Brieva
Victoria Mascaraque Martin
Gloria Molero Marín-Portugués
Lucía Monteoliva Díaz
Aida Pitarch Velasco
Mª Isabel Rodríguez Escudero
José Manuel Rodríguez Peña
Elvira Román González
Ana Belén Sanz Santamaría
Gema González Rubio
Elena Jiménez Gutiérrez
Julia María Coronas Serna
Angela Sellers Moya
Susana Hidalgo Vico
Carmen García Durán
Lucía Sastre Vergara
Noelia Blázquez Díaz
Raquel Martínez López
Elba del Val Oriza
Marta Valentí Sanguino
Ana Borrajo López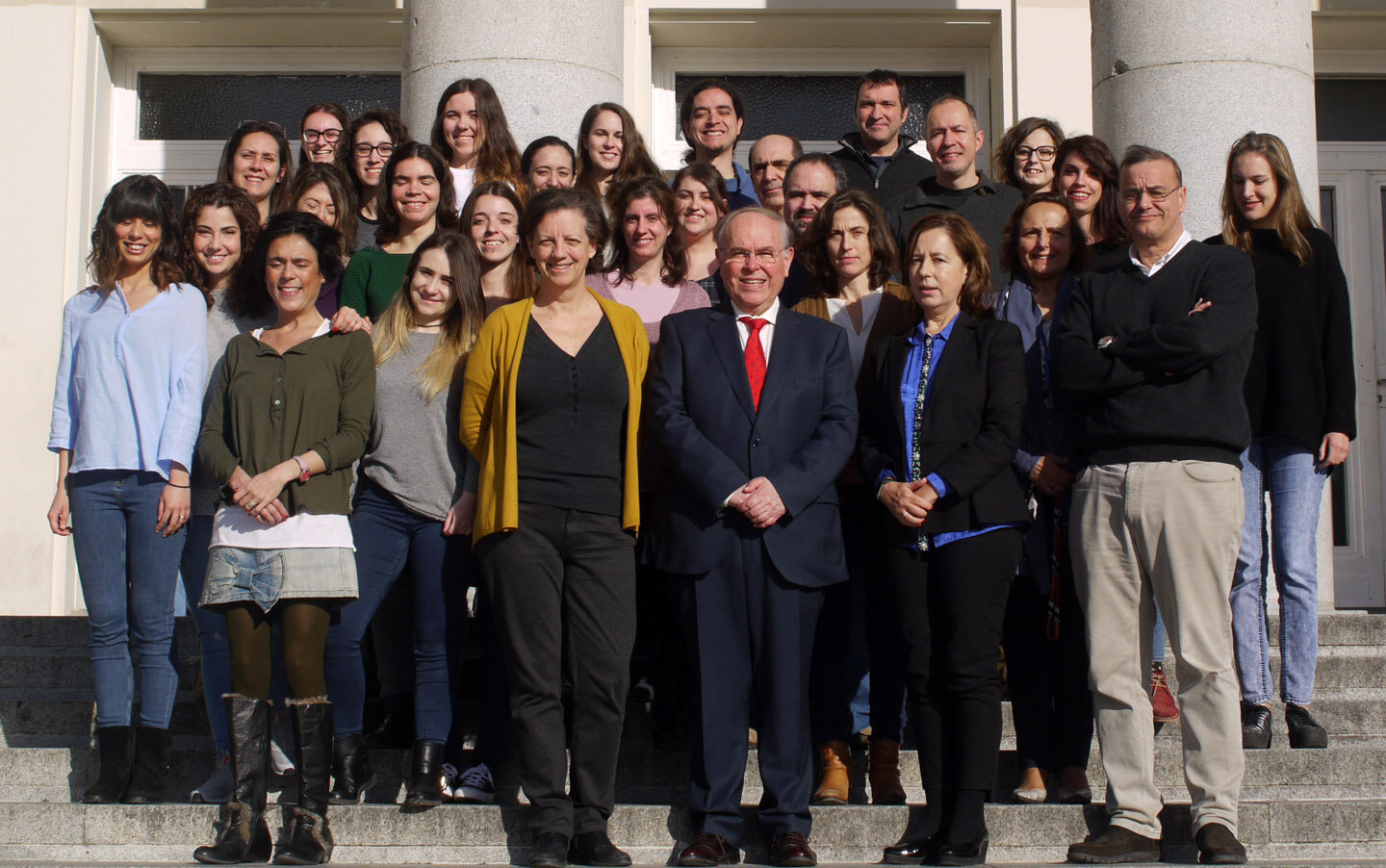 Principal Investigators
Javier Arroyo Nombela
Concepción Gil García
María Molina Martín
Jesús Pla Alonso
Collaborators
Rebeca Alonso Monge
Antonio Daniel Prieto Prieto
Sonia Díez Muñiz
Teresa Fernández-Acero Bascones
Raúl García Sánchez
Víctor Jiménez Cid
Humberto Martín Brieva
Victoria Mascaraque Martin
Gloria Molero Marín-Portugués
Lucía Monteoliva Díaz
Aida Pitarch Velasco
Mª Isabel Rodríguez Escudero
José Manuel Rodríguez Peña
Elvira Román González
Ana Belén Sanz Santamaría
Gema González Rubio
Elena Jiménez Gutiérrez
Julia María Coronas Serna
Angela Sellers Moya
Susana Hidalgo Vico
Carmen García Durán
Lucía Sastre Vergara
Noelia Blázquez Díaz
Raquel Martínez López
Elba del Val Oriza
Marta Valentí Sanguino
Ana Borrajo López
STRATEGIC OBJECTIVES
Identification of effector proteins of the cell integrity route of the yeast Saccharomyces cerevisiae, as potential therapeutic targets for drugs that block the mechanisms of adaptation in situations of stress that compromise cell integrity.
Reconfiguration of the cell integrity route through the spatial redistribution of its components or of human heterological proteins that activate this route. Interference in cell signalling caused by bacterial virulence effectors.
Study of the involvement of the signal transduction routes in the pathogenesis and modulation of the immune response of the host, as well as the genetic mechanisms that regulate the adaptation to the commensal state for the development of fungal probiotics.
Proteomic study on the microorganism-host interaction using the Candida albicans and human macrophages model and development of methods for diagnosis and prognosis of infectious diseases using protein microarrays, antibody microarrays and directed proteomic methods (SRM).
RESEARCH LINES
The cell integrity route in yeasts as a fundamental survival circuit: molecular mechanisms of activation, development and regulation of adaptation responses.
Signal transduction in Saccharomyces cerevisiae. Reprogramming of the cell integrity route through synthetic biology and bacterial virulence protein expression and human oncogenic protein expression.
Pathogenicity mechanisms adaptation to the commensal state of Candida albicans: the role of the microbiota and the immune response of the host.
Proteomic of microorganism-host interaction, gut microbiota and related human proteins.
Location
Department of Microbiology II
Pharmacy Faculty.
Madrid Complutense University
Plaza Ramón y Cajal s/n
+34 91 394 1744
Keywords
Yeasts, Saccharomyces, Candida, signal transduction, antifungals, fungal infections, commensalism, microbiota, bacterial virulence, oncogenic routes, proteomics, transcriptomics, functional genomics